Augmented Reality (AR) | APP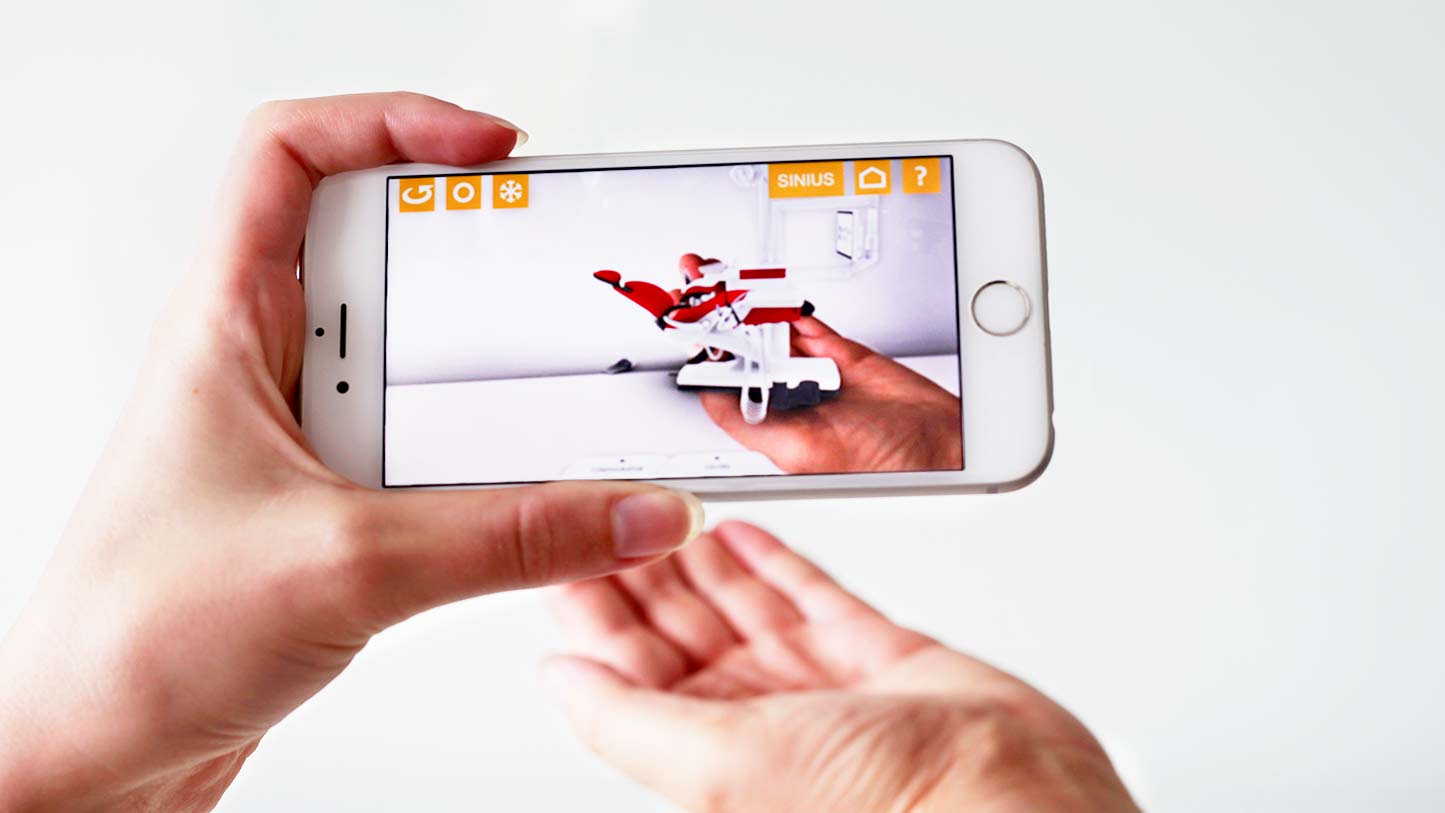 AUGMENTED REALITY WITH ADDITIONAL INFORMATION
Augmented reality is the computer-assisted expansion of the perception of reality. For example, real-time and interactive 3D objects, graphics or texts are blended over the real world under consideration, which leads to a mixture of the real and virtual world.
The special feature of the AR App for Dentsply Sirona is the interactivity between the objects (treatment units) and the room. The treatment units can be configured (model selection and color combinations) – these appear in real space. The user can configure his personal unit and put it into his individual treatment room in his or her own design – immediately and without great effort.
The AR APP won the "MARKETING INTELLIGENCE AND INNOVATION AWARD 2016"!