Augmented Reality Apps were yesterday – The new "big thing" is WebAR.
Augmented reality without an app. An internet link or a QR code is enough. And of course an up-to-date mobile phone.
Notice:
Open the website with an AR-enabled smartphone or tablet to experience
the AR applications. To do so, please scan the QR-Code.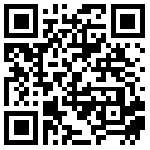 product configuration plus all
Or do you need something more? Added value, not only through your product in the real world, interactions and animation? How about the possibility to configure your product. E.g. select add-on parts. That will certainly be remembered.