ZiMT - Certifiable integrated medical technology in surgery and clinic.
Operating room 4.0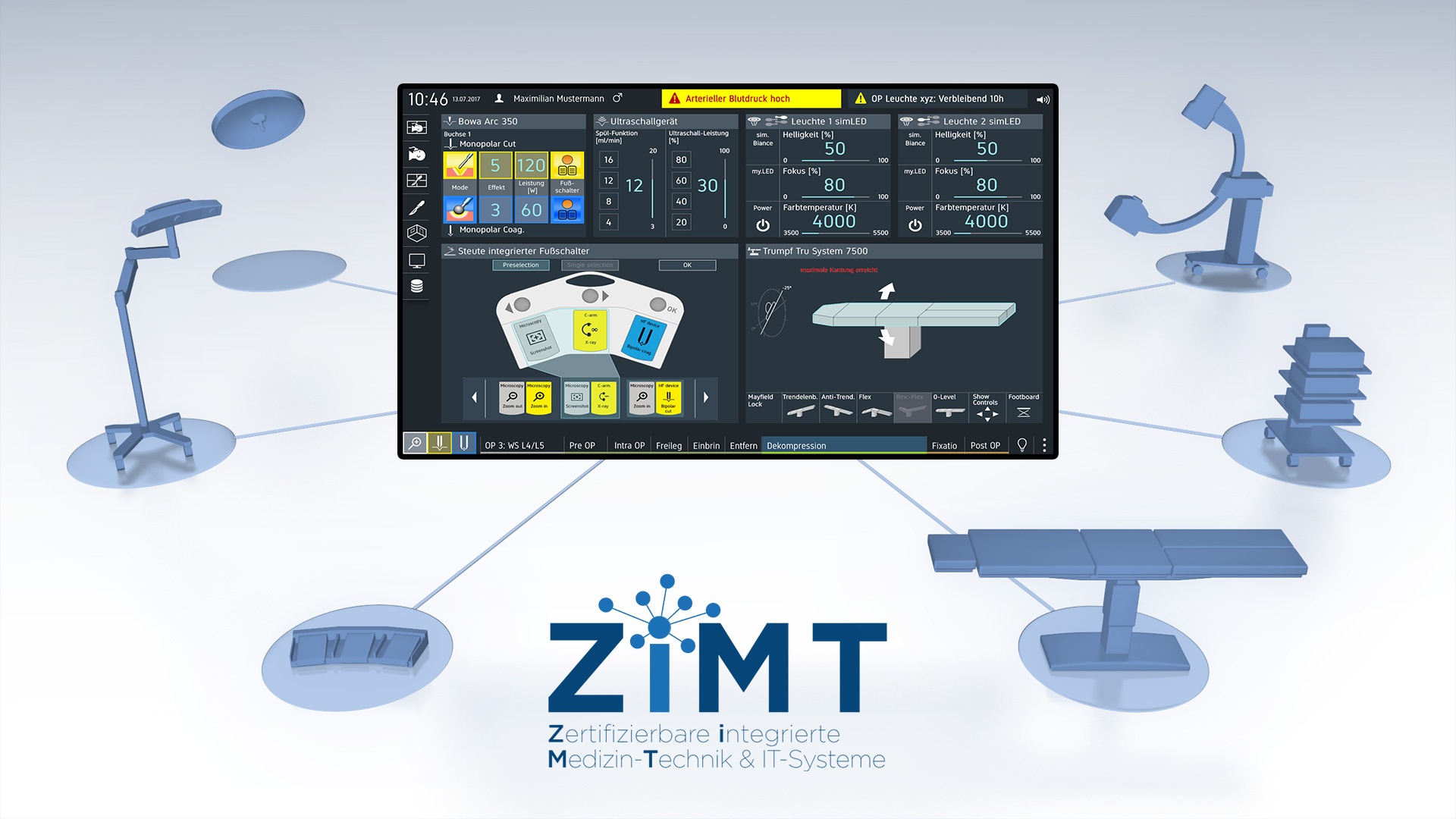 For more safety and efficiency through open networking in operating rooms and clinics of the future
OR 4.0: SAFELY INTEGRATED AND OPERABLE
For some time now, a paradigm shift has been taking place in the healthcare sector – away from isolated applications and towards standardized, openly networked solutions. Integration and networking in the area of medical IT and the operating room have been a major topic for years. Today, only manufacturer-specific, proprietary integration solutions are available. The BMBF lighthouse project OR.NET has laid the scientific and technical foundations for manufacturer-independent interoperability of networked medical devices.

INTELLIGENT OPERATING CONCEPTS
Certifiable integrated medical technology for the operating room In the operating room of the future, the ZiMT approach offers in particular an optimization of the entire workflow for the OR team as well as improved communication and interaction with the interfaces to hospital IT.
FURTHER DEVELOPMENT OF STANDARDISATION
Vendor-independent interoperability requires standardization of communication mechanisms. In the course of the OR.NET project the new IEEE 11073 10207 Domain Information and Service Model was specified. It defines the self-description of the device properties and the device state. It also describes which interaction possibilities (services) can be provided to enable interaction between medical devices.
MANUFACTURER-INDEPENDENT NETWORKING
Semantic interoperability is the basis for manufacturer-independent networking of medical devices with each other and with hospital IT. This benefits patients, the OR team and hospital operators.